Get more out of your rig...
Fishman Acoustic Effects, Amps and Accessories
Show less...
For several decades, Larry Fishman's approach to guitar equipment has reflected his steady focus on bringing performers and their audiences together by filling the technical gaps between them. Sometimes that means creating a unique all-in-one PA system, and sometimes that means taking an entirely new approach to pickup design. With Fishman electronics embedded so deeply in modern music technology that many major guitar makers include them in their instruments, it's safe to say Fishman is one of the most influential guitar-gear makers around today.

Many guitarists first discover Fishman pickups when they buy a guitar that comes equipped with an Ellipse Aura electronics system - a special acoustic pickup that includes Sound Image modeling that beautifully emulates the sound of studio miking live. Of course, Fishman makes a broad range of aftermarket pickups you can install (or have a local guitar shop do it for you), ranging from popular under-saddle pickups to sophisticated systems that blend multiple transducers.

Fishman's exceptional pickup technology isn't limited to acoustic guitars. They've also made serious inroads into the world of electric guitars, and some of their options are extremely popular among both live and session guitarists who need an extended range of tone. While the Fluence series marked a major breakthrough, the TriplePlay wireless hex/MIDI pickup system is one of the greatest revolutions in guitar technology Geartree guitarists have ever seen.

Great sound at the source is an important first step, but Fishman doesn't stop there. Many of the accomplished performers who come to Geartree looking for exceptional live guitar tone now swear by Fishman's stage-ready preamps. From invigorating effects to session-quality dynamics and EQ processing, these preamp pedals and DIs are as welcome in the recording studio as they are onstage.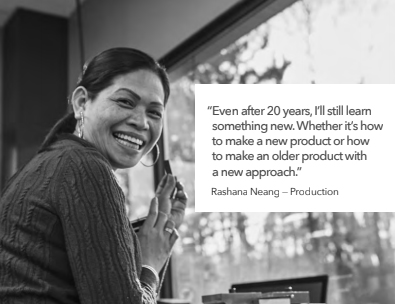 Finally, there's the full PA aspect of Fishman gear. Systems such as the Loudbox series and the SA line combine natural-sounding amplification and personal monitoring, effectively doing double duty. These amplifiers include invaluable tools, such as feedback suppression and tone shaping, to get the most out of your acoustic-electric guitar, plus onboard effects to enhance that sound. Add a mic input, and you're ready for small to mid-size gigs.

At Geartree, we pride ourselves on being able to provide the perfect gear for all different kinds of artists, which is why we're so happy to carry Fishman guitar products. Whether you're a casual player, worship guitarist, session pro, or live performer, Fishman makes gear that lets you get more out of your rig. We're sure you'll love it as much as we do.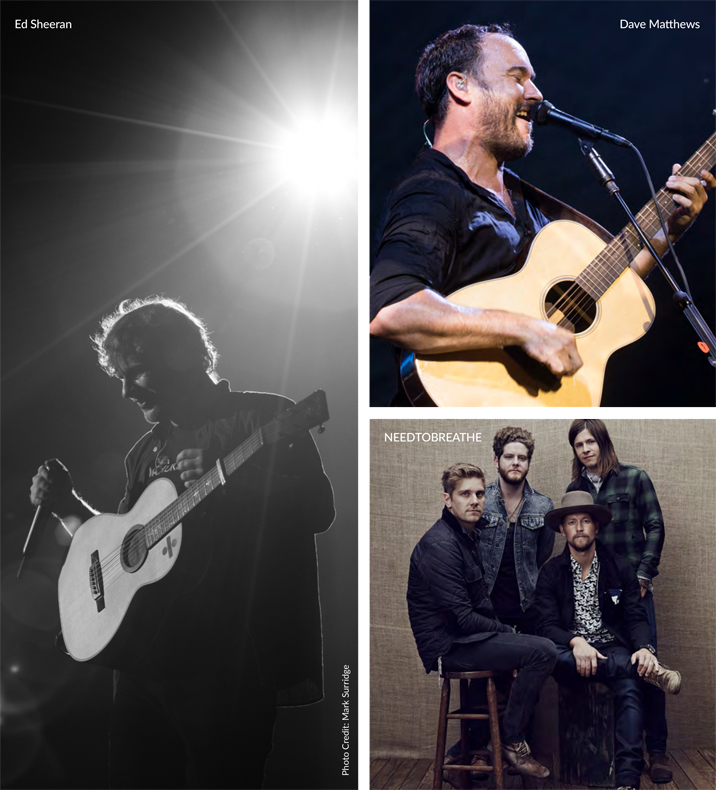 Fishman Loudbox Artist
The Loudbox Artist packs 120 watts of ultra-clean, bi-amplified acoustic power. This video highlights all of the enhanced features on this incredibly lightweight and portable package.
Questions & Tips
Q: Combining the Acoustic Matrix and Rare Earth pickups

Did you know that you can combine the Acoustic Matrix active undersaddle pickup with the Rare Earth series of active magnetic soundhole pickups to create a new dimension in sound? This combination allows you to power both active systems from a single 9-volt battery and results in a T-R-S (Tip-Ring-Sleeve) output. The Acoustic Matrix signal on the tip of a stereo jack, and the Rare Earth signal on the ring, will allow you to send both signals simultaneously to separate amps, or channels in a mixer, to create your own acoustic sound. This modification requires the new Switchjack Equipped version of either the Acoustic Matrix Natural 1 or Natural 2 and any Rare Earth model pickup. We would be happy to email the wiring schematics for this modification, or you can simply check it out in the Wiring Diagram section of the Fishman website.
Q: Adjusting the microphone level on the Prefix Stereo Blender

There are frequent questions about controlling the balance between the undersaddle pickup and the microphone level when using the Prefix Stereo Blender. Balanced output levels between the microphone and pickup will allow greater control over your sound. We have provided a trim control potentiometer on the underside of the preamp to better enable you to balance these signals. To adjust the microphone signal, set the BLEND slider to the center position and, with a small screwdriver, adjust the potentiometer until both the microphone and pickup levels are balanced.
Q: Can the Pro-EQ Platinum Bass be used with an electric bass?

Absolutely. The new Pro-EQ Platinum Bass preamp/DI was designed for any bass, acoustic or electric. In fact, the Platinum Bass was beta-tested by some of the worlds finest electric bassists — receiving a resounding thumbs up from all. If you play bass, acoustic or electric, then this is the preamp for you. With an unmatched feature set and exceptional tone shaping, this product will enhance any electric bass signal.
Q: Fishmans list of Aura Images includes guitars, mandolins and other instruments. Does that mean I can use an Aura pedal to make my guitar sound like a mandolin?

No, because Aura is not modelling, its imaging.

To create Aura images, we record an instrument (as an example, a dreadnought 6-string acoustic) with several different microphones and the guitars Matrix Undersaddle pickup, all at the same time. Each microphone output is compared to the pickup output using Aura algorithms, which identify the differences between the pickup sound and the microphone sound. This data is used to create the Aura images. If you play the dreadnought with the Matrix Undersaddle through an Aura device with a specific image loaded, the Aura is able to recreate the sound of the high-quality studio microphone, using only the pickup signal. If you plug in a different guitar (a nylon string, for example) using the dreadnought Aura images, ther nylon string guitar would not sound like a dreadnought guitar — it would just sound bad.

To find the correct and most sonorous Aura images for your guitar, we have created the Aura image library and desktop software. In conjunction with your Aura device, you can search and download images that match your particular instrument. By their very nature, many of these Aura images are generalized. Players looking for exact images of guitar and microphone combinations can take advantage of the Aura custom shop, which can be contacted at auracustom@fishman.com
Q: I see I can get a Matrix outfitted Fishman system for my guitar in Wide, Narrow or Split formats. Which do I need?

This designation refers to the width of the saddle slot. Some companies, like Martin, have traditionally used a 3/32 saddle slot, which we call narrow. Others, like Gibson, use a 1/8 slot, which we call wide. Split format is for less common instruments made by some companies, such as Lowden, which feature two saddles: a short one for the E and B strings, and a longer one for the remaining four strings. If you are unsure which model you need, measure your saddle carefully using calipers, or simply show your guitar to your installer. They will usually be able to see right away which size will fit your instrument. If there is any doubt, a narrow pickup can fit in a wide pickup slot and work reasonably well, but the reverse is not true.
Limited Lifetime Warranty!
Our goal as a company is to provide you, the acoustic musician, with the best possible acoustic sound every time you plug in and play. Weve been developing innovative amplification products for over 30 years, so you can feel confident that your Fishman gear will provide you with true live sound and trouble-free use for years to come.
Your complete satisfaction is very important to us. In the unlikely event that your Fishman product requires service, our in-house representatives will be happy to resolve any issue you may have.
LIFETIME LIMITED WARRANTY
Fishman amplification products (Product) are warranted to the original consumer purchaser to be free of defects in materials and workmanship under normal use and service for a period of one (1) year from the date of purchase. If the Product fails to function properly due to defects in materials or workmanship during the applicable warranty period, Fishman Transducers Inc. (Fishman), at its option, will repair or replace the Product, with no charge for labor or materials. This warranty applies only if the Product is sold and delivered within the U.S. by an authorized Fishman Dealer.
Except as specifically provided in this document, there are no other warranties, expressed or implied, including, but not limited to implied warranties of merchantability or fitness for a particular purpose. In no event shall Fishman be liable for loss of profits or incidental, indirect, special, consequential or other similar damages arising out of any breach of warranty or other obligation contained in this document. The warranty contained herein shall not apply if the serial number is defaced or removed or the product has been damaged by alteration, misuse, accident, neglect or use with unauthorized attachments.

TERMS OF WARRANTY SERVICE
Warranty service and repairs are to be made only at the Fishman factory. Unauthorized repairs will void this warranty. The customer must contact Fishman Service & Support and obtain a Return Merchandise Authorization number (RMA) before delivering the product to Fishman, freight prepaid.
Product repaired under warranty at the Fishman factory will be returned to the customer via UPS ground freight, prepaid by Fishman to any location within the continental United States. Product returned to Fishman that is not covered by the terms of this warranty will be serviced only after payment is arranged.

HOW TO OBTAIN WARRANTY SERVICE:
Contact Fishman Service & Support by clicking here. Fishman will issue a Return Merchandise Authorization (RMA) number. Products returned without an RMA number will be refused.

Pack the product carefully. Include the RMA number and your shipping address (no P.O. boxes or route numbers please). Also include a copy of your sales receipt and a note explaining how to duplicate the problem. If we cannot duplicate the problem at the factory or verify the original purchase date, we may, at our option, charge for parts/labor and return shipping.

Ship the product freight prepaid. Once Fishman has issued an RMA number for the item, shipping information will be provided for your return, including updates throughout the course of your factory service. Do not return your item without authorization.

OUT OF WARRANTY SERVICE
Out of Warranty Service is available for a fee. Contact Service & Support by clicking here
for current repair rate.
REGISTER ONLINE
To register your product and get the latest news from Fishman, click here
.